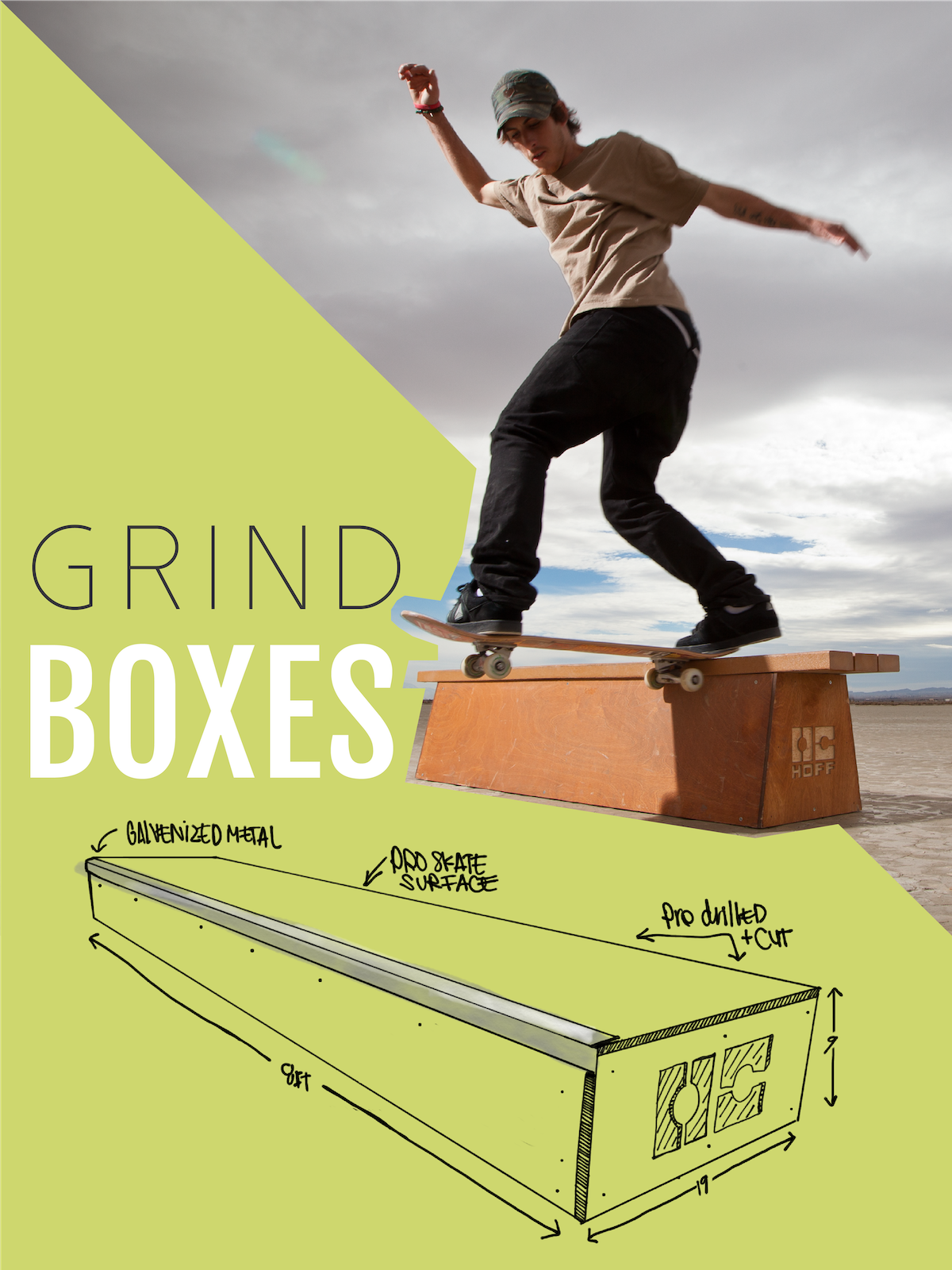 Grind Boxes
---
OC Ramps grind boxes come in a complete kit. Build and grind away on your fun box, learn new tricks and perfect your skateboarding talent. These grind boxes are great for beginners to intermediate skaters. All OC Ramps grind boxes come with the highest grade lumber and metal parts. The professional and custom design has been built for skaters by skaters. For the top skateboard rails in the game, view our selection below.
As much as we take pride on making easy-to-assemble ramps, our team recognizes the importance of making grind equipment as sturdy as possible. In addition, our team of skaters design each grind box with fellow skaters in mind. Choose the best grind box to add to the skatepark, and perform salads, shoveouts, and nosegrinds all day.
With an OC Ramps grind box, your skateboard has a lot more to do than grind and experience big air. We make top skateboard rails—among the very best, in fact, so you can be sure you're getting your money's worth with us. View our selection below, and take your new grind box home today.
---