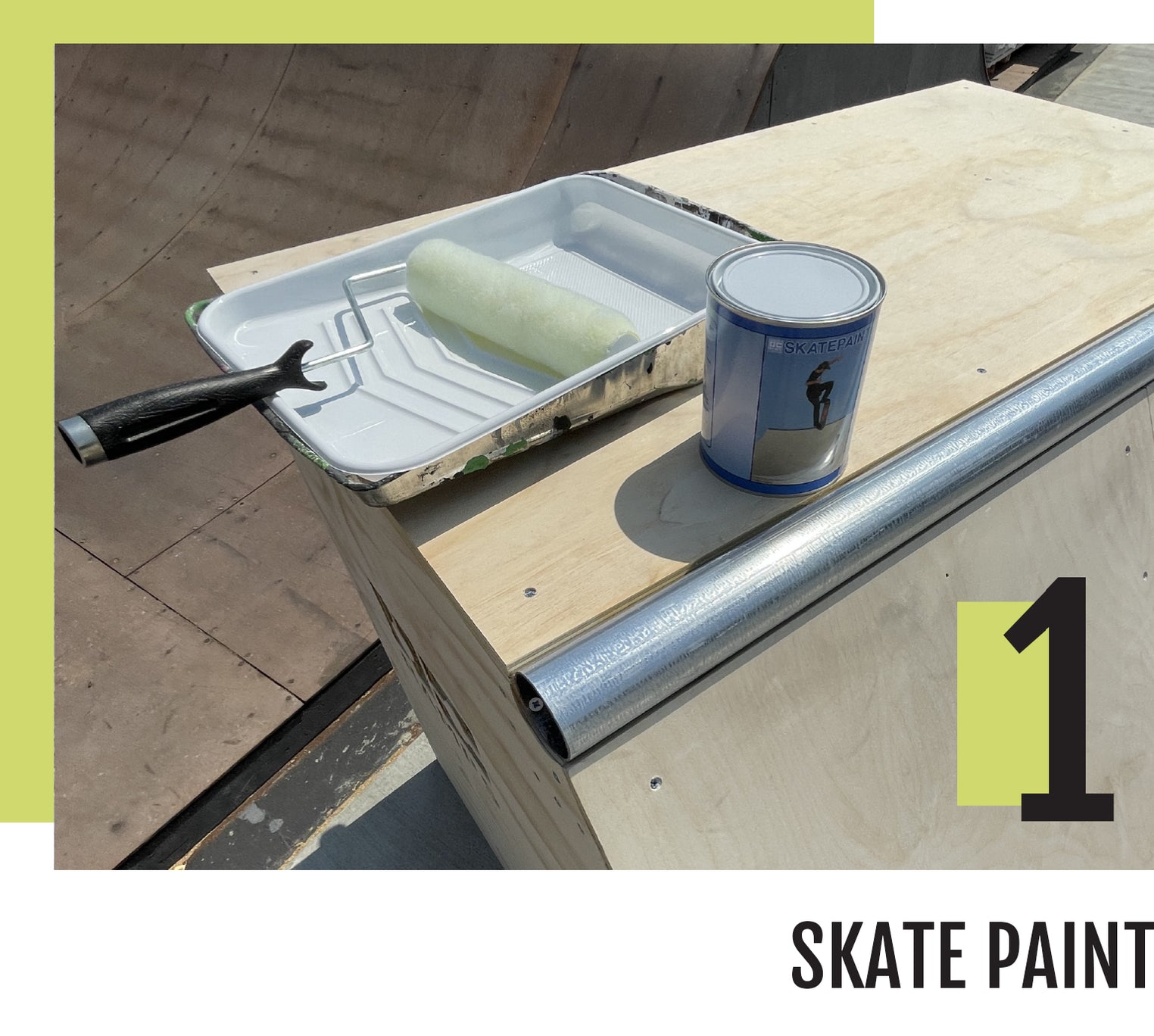 How do I protect my skateboard ramp?
To prolong the life of an outdoor ramp. Apply a gallon of Skatepaint to the ramp (or quart for small ramps). Skatepaint is a marine like varnish that's been designed specifically for wooden ramps.

It's clear, thick, and helps protect/seal the plywood from wet weather.
Learn more about Skatepaint on their page by visiting Skatepaint FAQS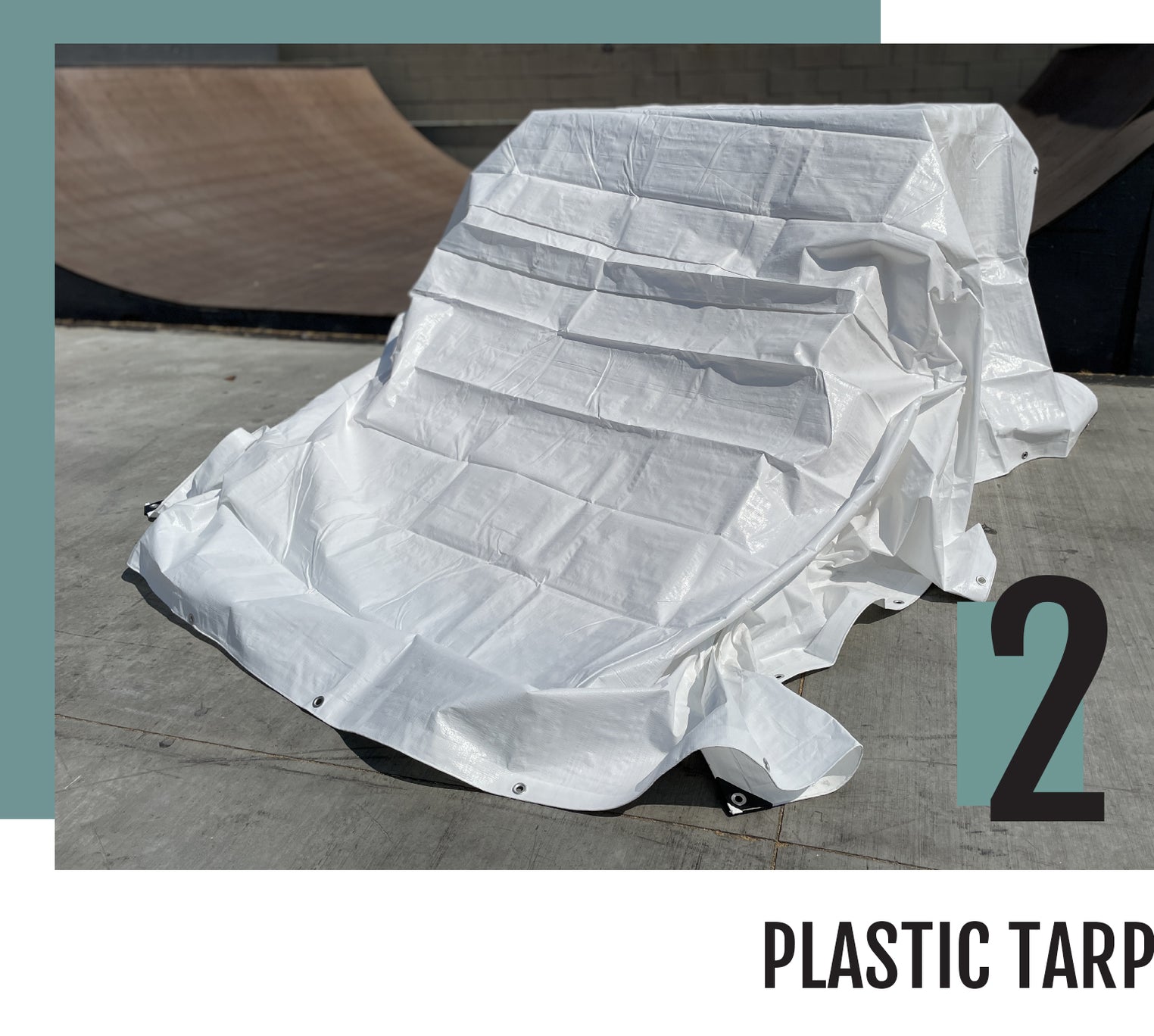 What do I use to cover my ramp from wet conditions?
No matter what type of material is used on the ramps- weather can be extremely abusive.

Cover the ramp with a plastic tarp to help prolong that process.

A large portion of our clientele is located within wet weather conditions.

It is highly recommended that you cover up you skateboard ramp with a tarp.

OC Ramps does not sell tarps- we suggest buying one from your hardware store (i.e. Home Depot/Lowes or camping store). Throw a tarp on when the ramp is not in use.

If windy, place some bricks or heavier items on top to prevent the tarp from flying away!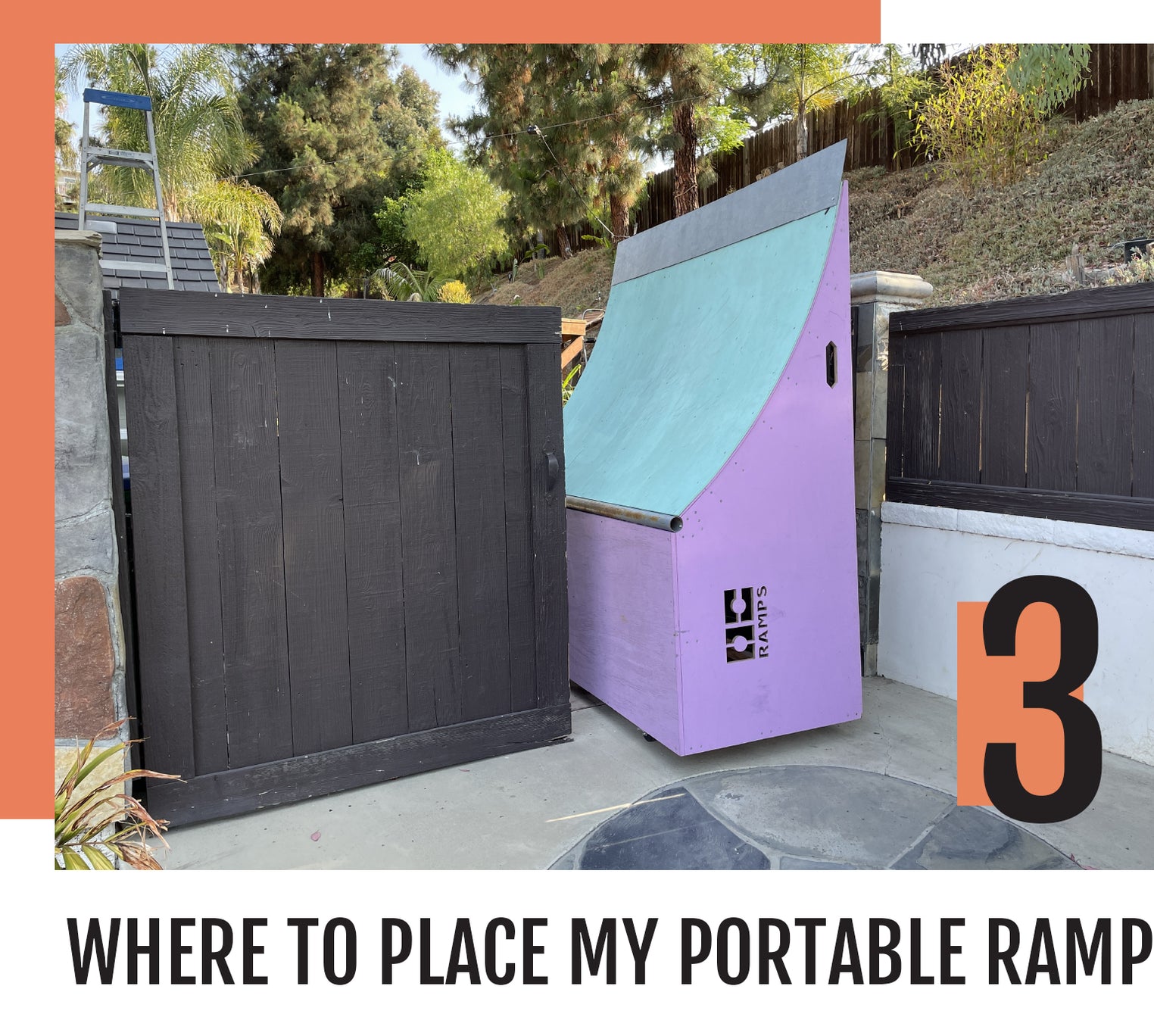 Should I leave my ramp outside?
The wood on these ramps is made to go outside but the drier you keep the ramps the better.

Of course, the ideal situation for a portable ramp is to be stored inside the garage. But, not all have that
luxury of space. The alternative we recommend; use Skatepaint and a plastic tarp.

Quarterpipes, grind boxes and rails can easily be carried or wheeled. Most all of our quarterpipes have wheels that allow you to haul from the driveway through your side yard into the back.