YES, YOU CAN RENT OUR SPACE!
What we offer…
Looking for a fresh concept to boost up your event?
Look no further with our newly renovated building as it's the perfect setting for any event! Our spacious 8,000 square foot building is graciously placed on a 20,000 square foot lot that offers plenty of open space that is the ideal location to host your next corporate event, film shoots/production, birthday, wedding, reception, skate lessons or even private dinner party with a view!
Our facility is conveniently located in the heart of Orange County, directly next to John Wayne Airport and main freeways of 55/405. Being so close on the border of Irvine, Newport Beach & Anaheim Disneyland area, makes it easy for whether your catching a flight into OC or your commuting from LA or IE you can find our warehouse in the center hub for all the fun!!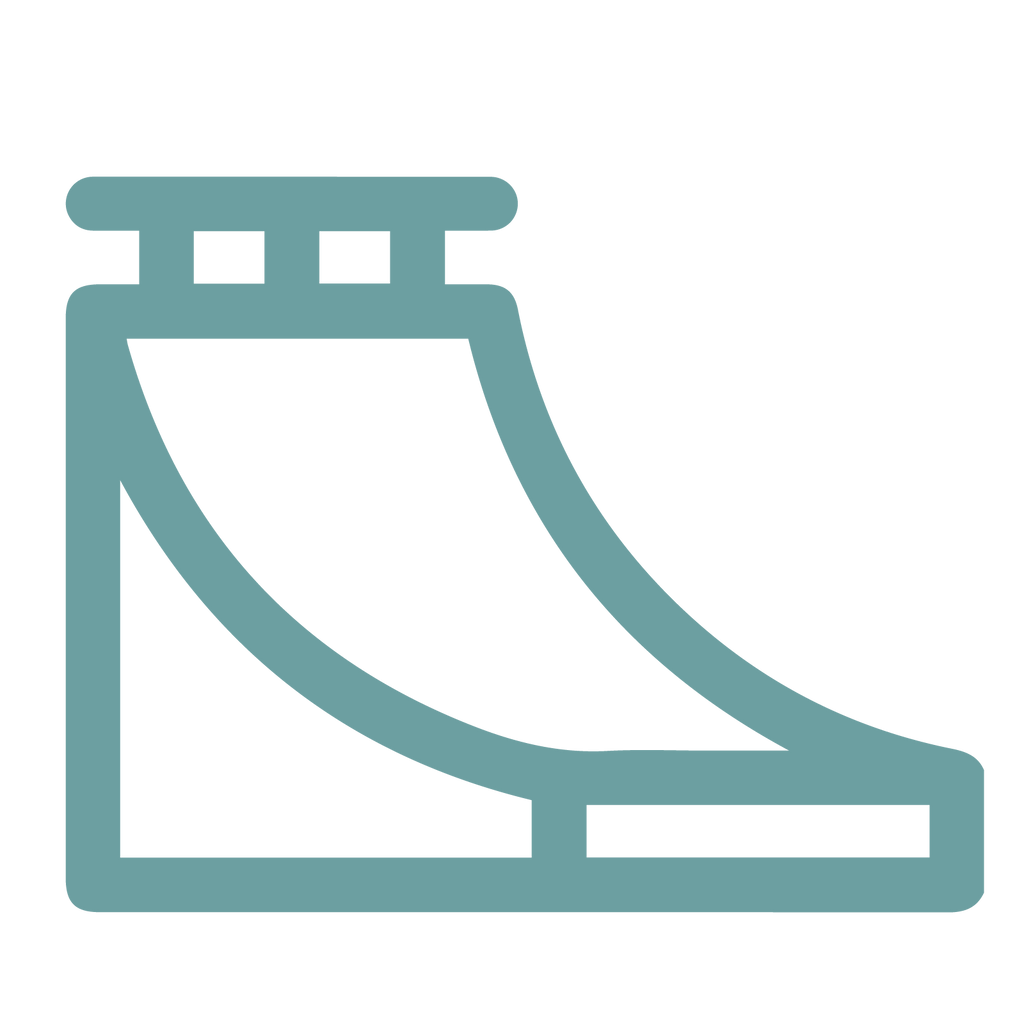 A multi thousand dollar custom & private skate park showcasing five different sizes of half pipes ranging from 3 feet tall to 7 feet tall all in one amazing course! Plus our infamous stage directly in the center of all the hype. The stage offers a perfect raised platform that is 20 feet wide by 20 feet long making it ideal for any DJ/live band.Our main goal is to offer a unique experience that will assist in amplifying your brand while creating memories to last a lifetime.
As a whole, we offer a la carte so you are able to make a custom event fitting to your needs & expand to your dreams! Having rent the warehouse your able to customize from a live demonstration of professional skate services, food accommodations, table/chair rentals to live bands of all genres! We have worked with many high profile celebrities & large brands such as RedBull, RockStar Energy Drink, Harley Davidson & Aqua Hydrate.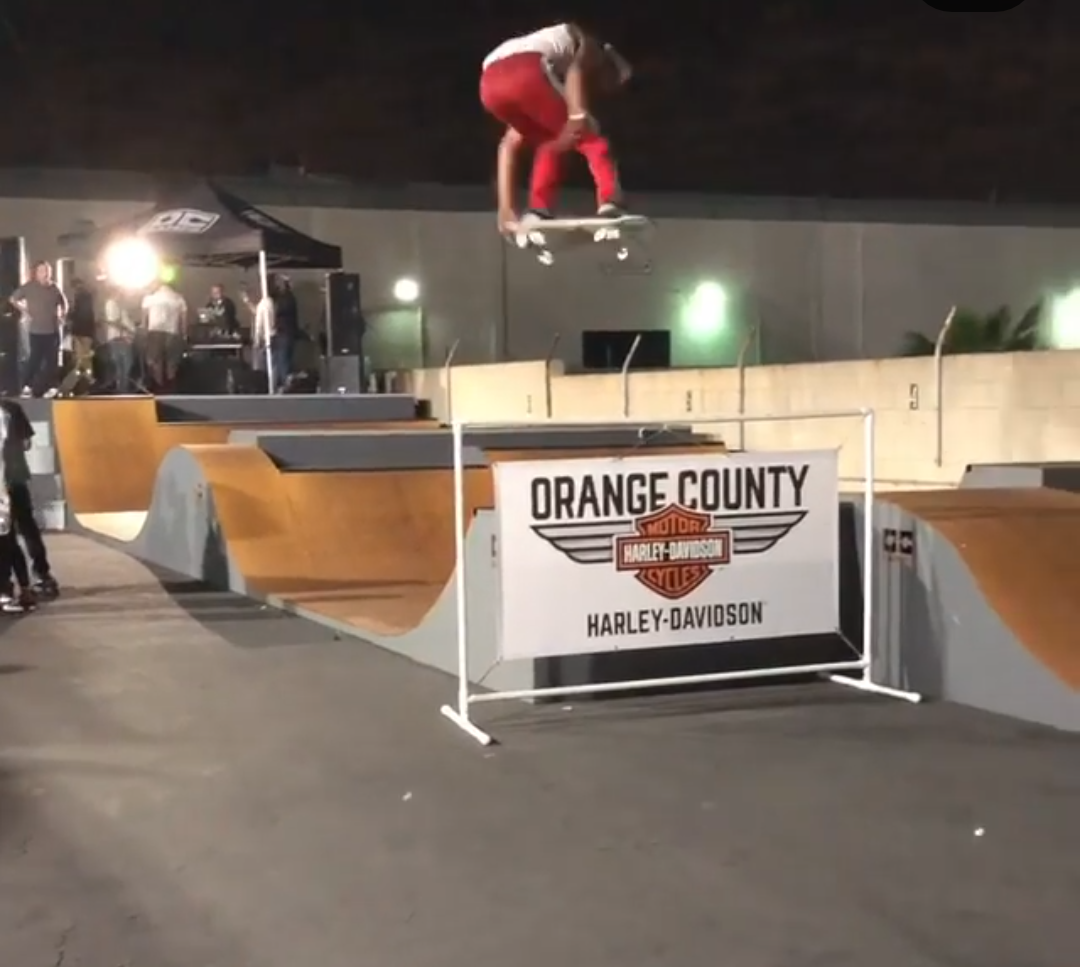 LET'S MAKE CORPORATE
THE NEW COOL
Let's make corporate the new cool by getting down to business with our legendary Skate Park and all it has to offer! Great for team building experiences as our warehouse has a open concept & can accommodate guests ranging from 10 to over 1000 guests. No matter the reason, we can create an event that your guests will never forget. Ready to add a twist of excitement for the ultimate experience as it begins here!
If you are looking to rent our facility for your next event please fill out the contact information to below and we'll provide you a quote right away.  If you are a production company looking to rent our space for a shoot please include any information about your event and email it to Info@ocRAMPS.com. or Click to Call
Corporate Events
None of your employees want to spend another boring day at the hotel conference room.  OC Ramps skateboarding features are great for any type of corporate events.  It's extremely entertaining to have professional skateboarders on perfectly built ramps entertain your guests.  Not only is it a "cool" thing to be apart of but the message of staying fit & having a healthy lifestyle impacts your corporate employees for the best.  Please inquire above to talk about planning your next corporate event.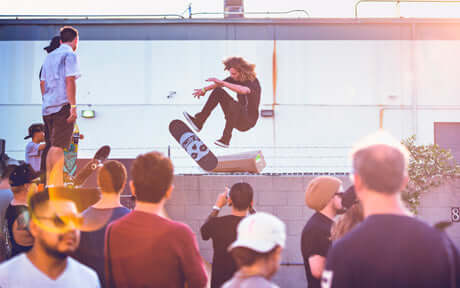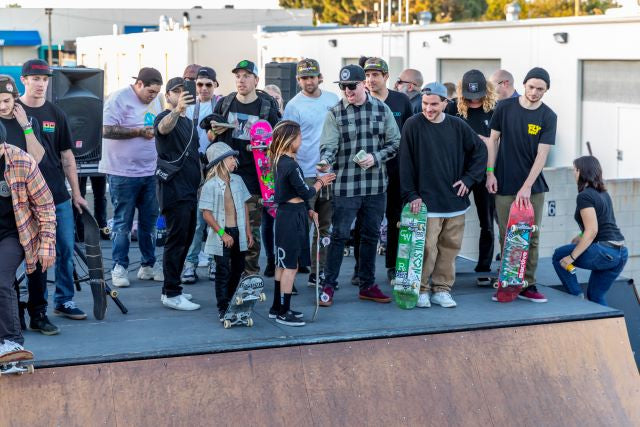 Birthday parties
Your next skater's birthday party needs to live up to the highest expectation!  What better than renting out the whole skate park for them to shred?  Our staff can also show the kids the process of making a skateboard ramp by showing them a tour of the warehouse.
Optional upgrade to invite one of the pro skaters from our team- meet 'n greet, signing and/or demonstration.
Production shoots
Skateboarding has taken over the young generation of music and it simply makes sense to incorporate skateboarding in your next production.  We've done several music videos with top celebrities like Lil Wayne, Birdman, Nicki Minaj, 2 Chainz, Drake and more.  We've also worked with our products and Disney, HBO, Apple, ABC, etc.
Our facility has plenty of parking for your production vehicles, outdoor lighting and access to forklifts.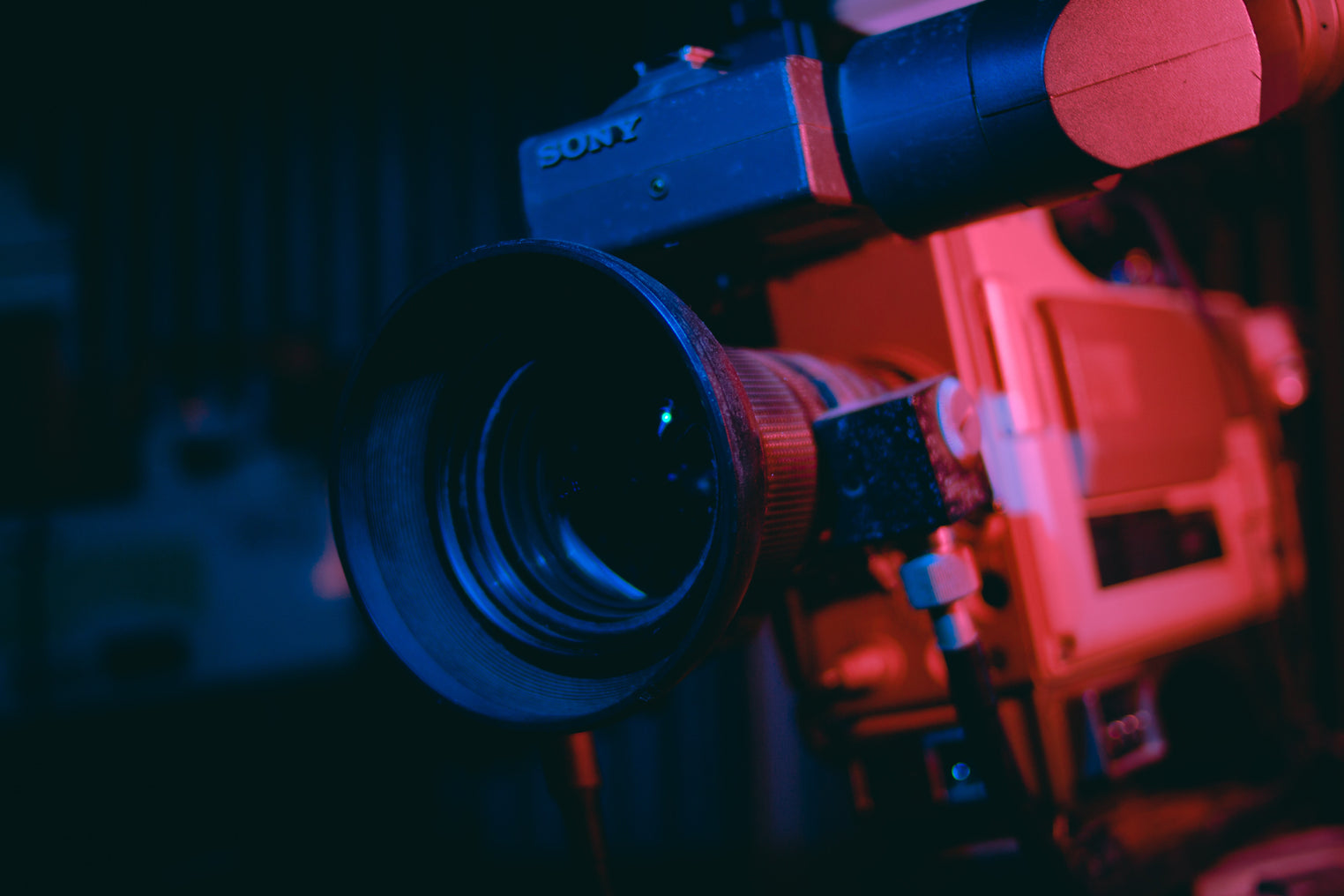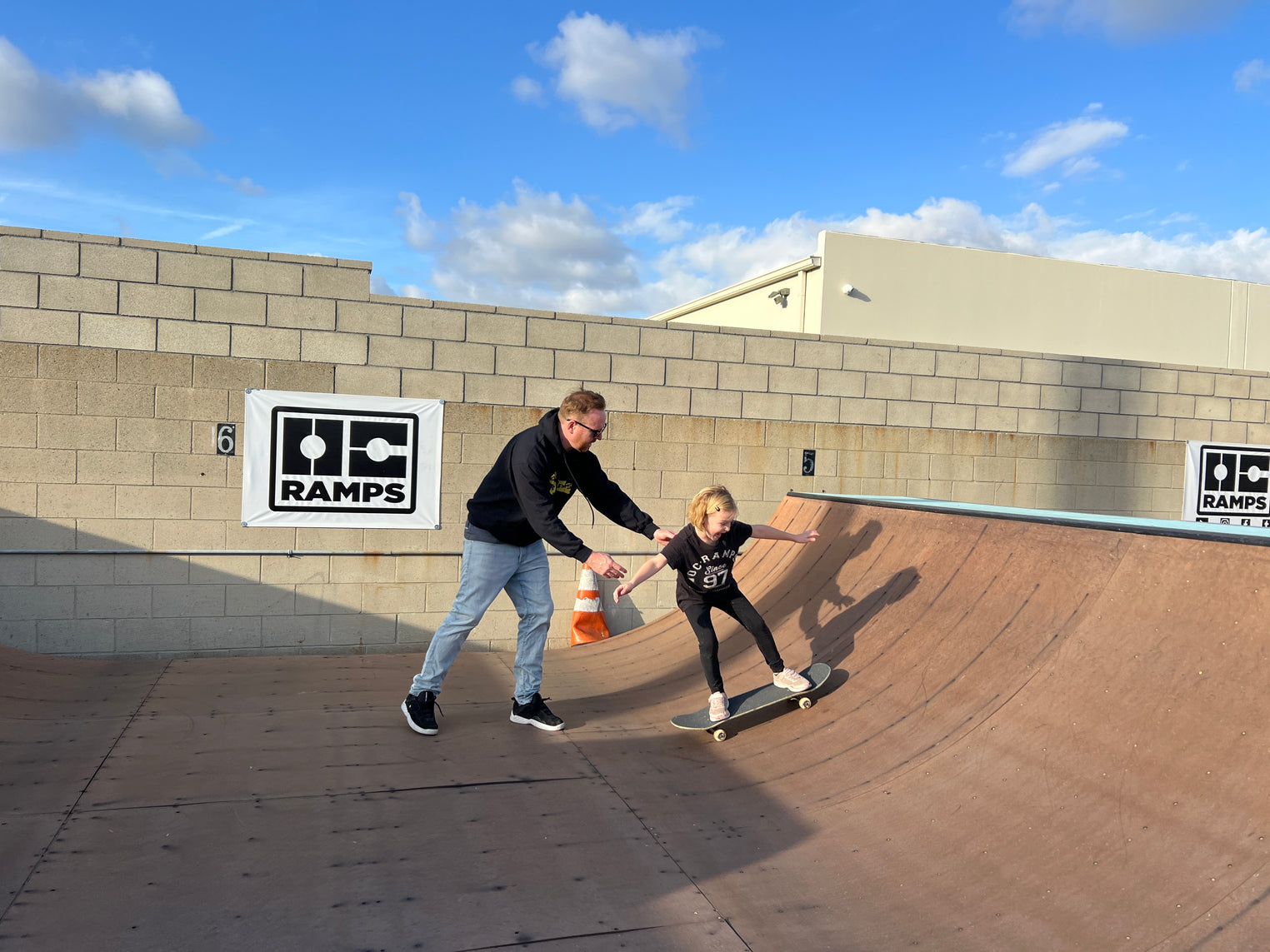 SKATE LESSONS
OC Ramps has worked with many local companies to teach youth and old how to skateboard safely.  Our park has 5 halfpipes combined into one course.  We also have a wide range of modular ramps and obstacles, rails.  From small groups to large, we offer all services to teach the basic and advanced methods of skateboarding.
Optional upgrade to invite one of the pro skaters from our team- meet 'n greet, signing and/or demonstration.
Perfect OC Location
Set directly in between the 405 and 5 freeways, our location is centrally located for it all. We're 11 miles from Disneyland, 9 miles to Newport Beach. Santa Ana is the central hub for Orange County. We're also easy access from LA, IE and San Diego counties.