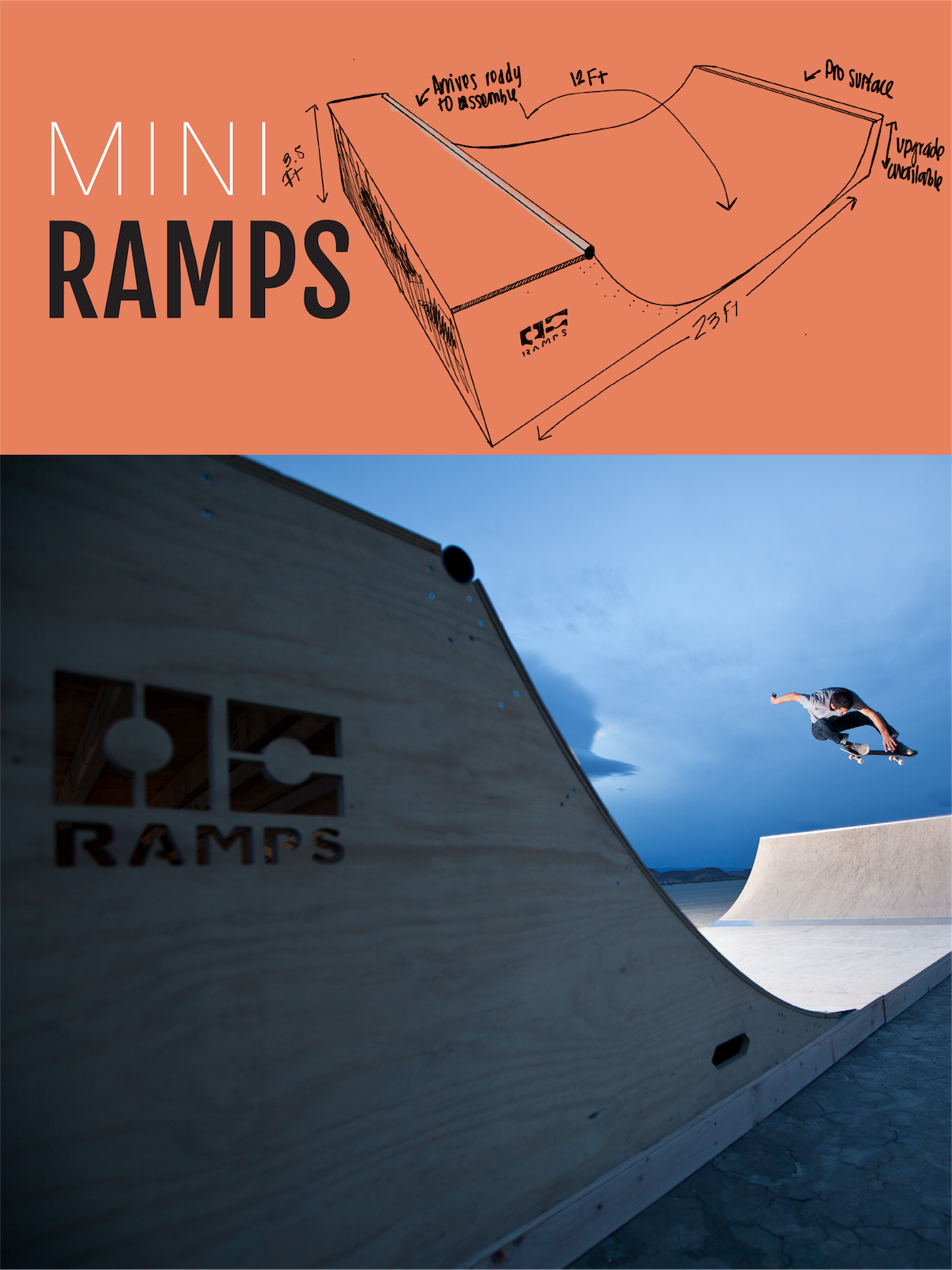 Half Pipe (Mini Ramp)
---
Half pipes (halfpipes), also known as mini ramps, are perfect for any age and any level skater. From a young beginner to pro skater, skateboarders can enjoy learning new tricks, grinding, and busting air on their very own skateboard half pipe ramp.
OC Ramps halfpipes are built with the best materials on the market. Our custom made parts and professional ramp designs offer up the ultimate skateboard ramps for any skating skill set. There's no longer a need to go skate the half pipes at your local skate park – simply get an OC Ramps half pipe for sale below and shred your own professionally built skate ramp!

We build halfpipes in all shapes and sizes: 3ft & 5ft tall, and 8ft, 12ft, or 16ft wide. We can even build custom skateboard ramps for you, should our standard halfpipe ramps not suffice for your skateboarding needs.

---