Every skater that grew up in the 80s or 90s knows that most ramps were built with materials that were not purchased by the skater.
In 1997, I was in 7th grade. It was an incredible time for skateboarding. I told my Dad that all I wanted for Christmas was a hand built, legit, quarterpipe – that I could skate with my friends on our driveway and street. We got some plans from a Thrasher magazine and ran over to Home Depot to buy all the materials. It took us a few days to build an 8ft wide x 3ft tall quarterpipe. We also took into account making the ramp narrow enough to fit through our side gate of the house for storage. This was important to my parents as they did not want to constantly see our ramp in the middle of the street or in front of our garage.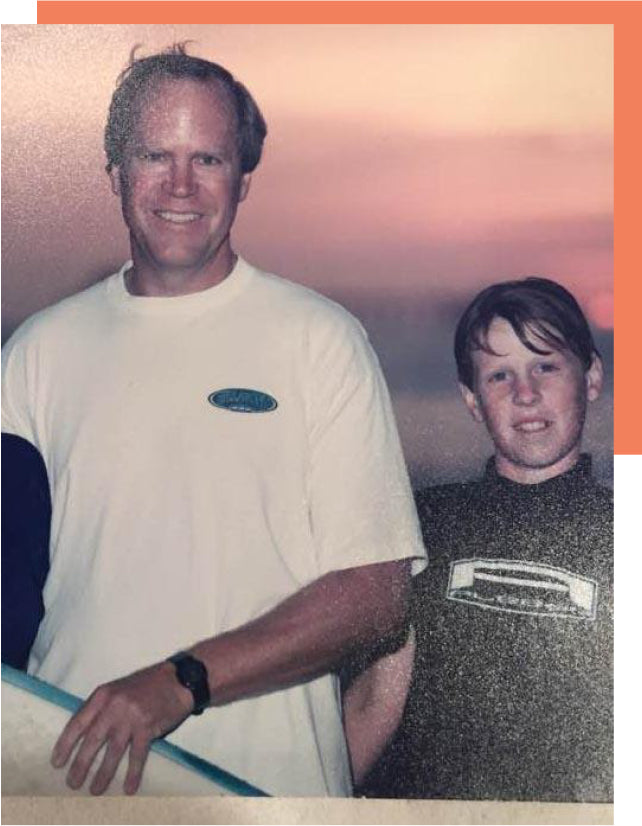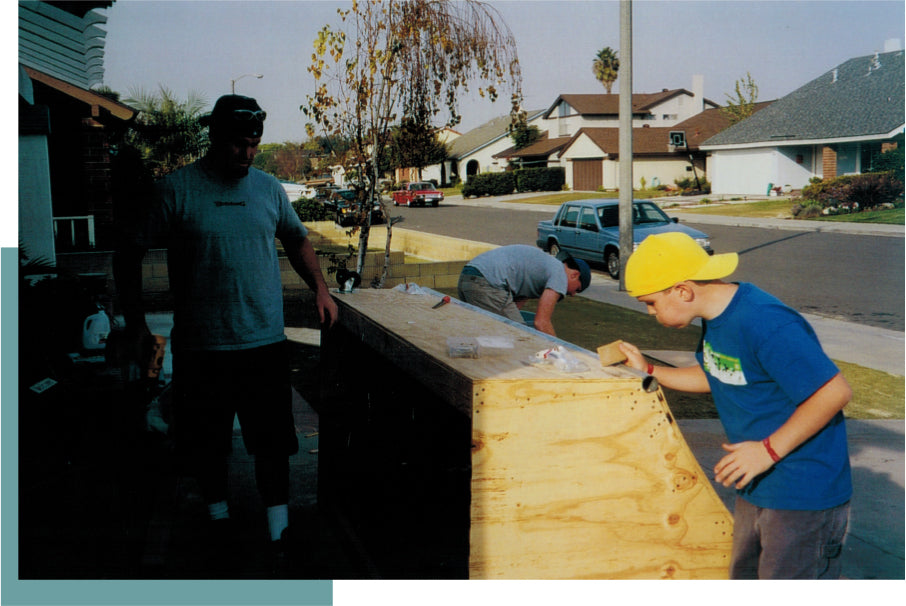 Once we were done building the ramp, my friends were over every day.
That ramp was the hit of the neighborhood. Within that year, my dad, received heart wrenching news that he was diagnosed with Terminal Brain Cancer. Although, he was only given 6 months to live – he fought for his loving wife and 4 children for 2 years. My Dad passed away in 2000 – I was 15 and a sophomore in high school.
As time continued, I dabbled with building other ramps for friends and making fun skate obstacles in the neighborhood. A year later, my older brother tells me...
"TYLER, I THINK YOU AND DAD DID AN AMAZING JOB WITH THAT ORIGINAL QUARTERPIPE RAMP – I THINK WE SHOULD BUILD MORE AND SEE IF WE CAN SELL THEM."
We then started to build a few quarteripes on our driveway and selling them locally in Huntington Beach, California. We would sell out before we could make more. As I was studying for my Bachelor's Degree in Economics, I stumbled upon a unique thought about Ikea. As we all know, Ikea offers furniture kits of all sizes. I was having problems with space of the skate ramp products – being on my mother's driveway. Plus, the fun of building ramps I thought to myself, why can't I make these ramps into a kit (like Ikea)? I can save driveway space, but more importantly, the customer gets the satisfaction of building a ramp – without all the headache of cutting the parts, or sourcing the materials. In 2005, my brother and I took the skateboard ramp kit to the market. There were not any other companies offering anything remotely close to our kits. Sure, there were some cheap plastic ramps out there – but, no one offered a wooden ramp kit that would deliver to their door. We began selling on eBay and got a small warehouse in Santa Ana, CA. From there, we got a basic website, then more materials and stock. Each year, the business slowly grew – grass roots and all organic.
My brother, Brandon, soon was pulled away into his other business ventures as I continued OC Ramps as an absolute passion and love for skateboarding, carpentry and business. I later finished my degree in Economics and was able to get licensed in three California fields; general construction, carpentry, and lastly, engineering.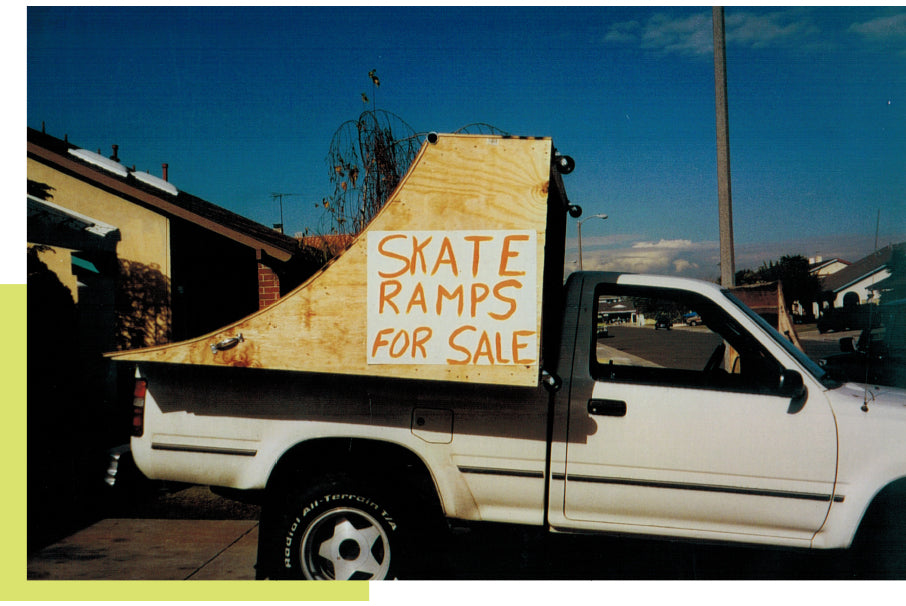 I'm proud to say that nearly 20 years of business, we are the world's leader for skateboard ramp manufacturing. We've led the industry with innovation and quality products since day one. We now have an incredible professional team of skateboarders from all over the globe. We've built ramps and products for the largest companies in the world. Never did I dream that the skater kid from 1997, after all the rough trials of life, would be building my Dad's inspired skate obstacles for companies like Google, Apple or Space X.
My love and passion for skateboarding and carpentry continues. Thank you for reading our story. Thank you for being our customer. And thank you for the opportunity to build skateboarding.