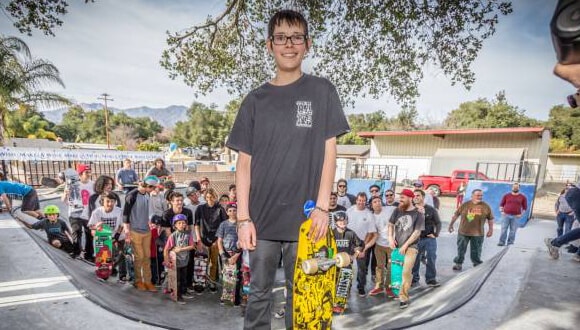 Skateboarding isn't just a sport...
It's a lifestyle, a mentality, and most importantly a community. That's why we literally POUR our love into building concrete ramps in cities and backyards across all over the globe.

OC RAMPS is committed to providing environments for children and adults alike to enjoy and share their love of skating, roller skating, bmx and scooting!
Planning
ENGINEER
Our experienced staff will sit down with you for a free consultation to show you the options to suit your community and budget. Using 3D imagery and CAD systems, we will visually map your design for you
BUDGET
With over 40 years of combined experience in designing and building concrete, ramps, and bids; we know exactly what it takes to get the job done correctly. No job is too small. We can design a park to fit any budget.
SCHEDULING
Most jobs can be done in less than a few weeks. Although each job is custom, we are anxious to work with you and complete on time. We will work with your inspectors and other officials to meet code within an appropriate time frame.
LICENSES, BONDS AND INSURANCE
OC Ramps has all the proper resources to get the job done safely and effectively. Our contractors have A & B licenses, are bonded for all work, and insured. Our clean liability history enables us to have a policy that covers up to several million dollars. With our past experience of working with cities, we know the process to get the right documents, bonds and information to avoid any long-term delays.
SLOPE AND TRANSITION
Our experienced staff will sit down with you for a free consultation to show you the options to suit your community and budget. Using 3D modeling and CAD systems, we will visually map out your custom concrete skatepark design.
PROCESSES
LEVELING
Using our own tractors, we will scrape the ground to make everything level.
BUDGET
Setting a realistic budget and keeping within the boundaries of that budget is extremely important to our clients, which makes it important to us too. We'll work with you to map out a concrete skate park plan that fits within your assigned budget.
REINFORCEMENT STEEL
Prior to pouring the concrete, rebar is added. This steel holds the concrete in compression, prolonging the life of the concrete.
CONCRETE POUR
Ramps, ledges and boxes are installed before we pour the remainder of the concrete.
COPING
Our welders install metal tubing called coping. The coping must be laid in properly. Failure to do so will frustrate the trick performance of any rider.
FINAL TOUCHES
After the concrete installation, we pride ourselves on finishing strong. We can lay grass, electrical and plumbing. We want to walk away knowing the job is 100% complete.
FINISH
CONCRETE POUR
The concrete is poured at just the right moment, ensuring optimal strength, texture, and performance.
STRENGTH AND DURABILITY
We use only the most durable materials. Most ramps and boxes will be poured with concrete rated up to 9000 psi. This ensures the strongest possible foundation.
STAIRS AND RAILS
Stairs, rails and ledges can be added to any skate park. Metal edges are INSTALLED to all concrete CORNERS to prevent chipped or broken concrete. All metal used is either stainless or galvanized – completely rust free!
OTHER ADD-ONS
Anything we do can be custom built and designed. There's nothing we can't do! Our innovative engineers can create any custom rail, ramp, grind box, etc.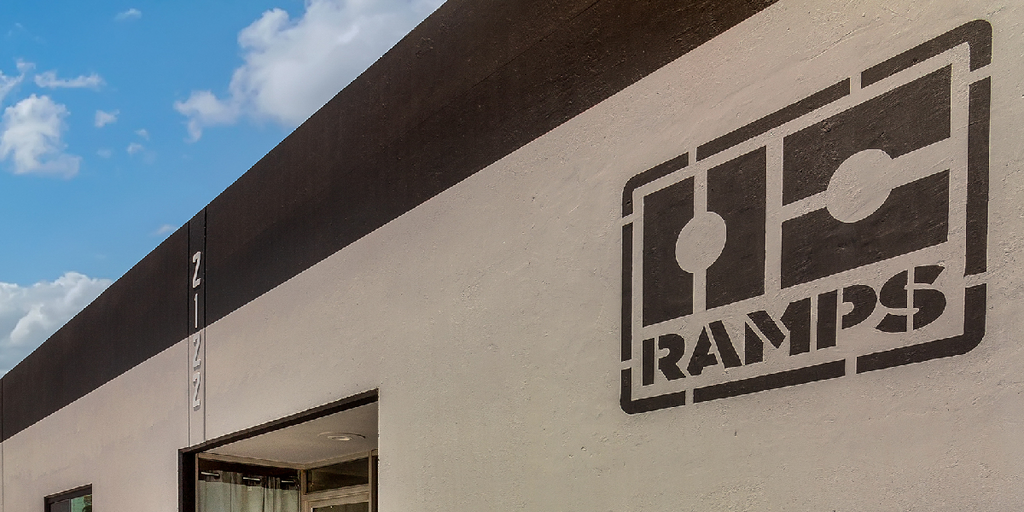 Contact us
Interested in building a skatepark? Let's chat!
GET IN TOUCH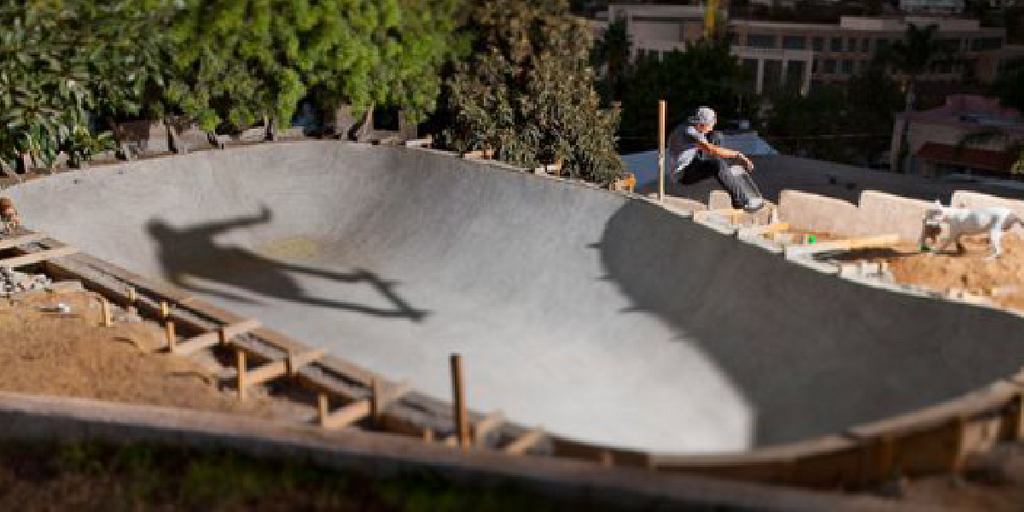 Gallery
View some of our concrete ramps we've built.
VIEW
Custom Wood RampS
Interested in a custom wood ramp?
LEARN MORE