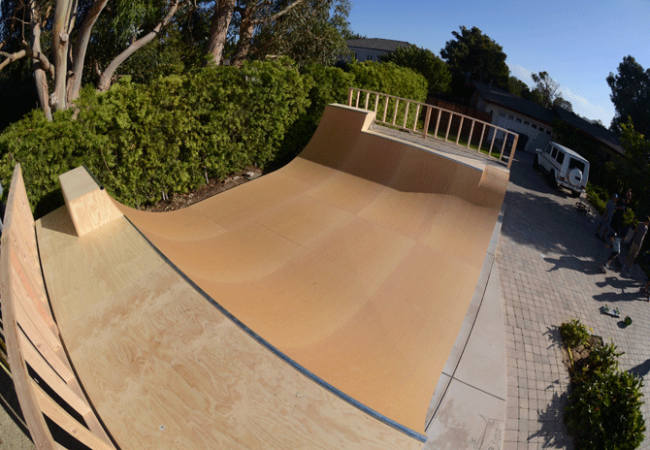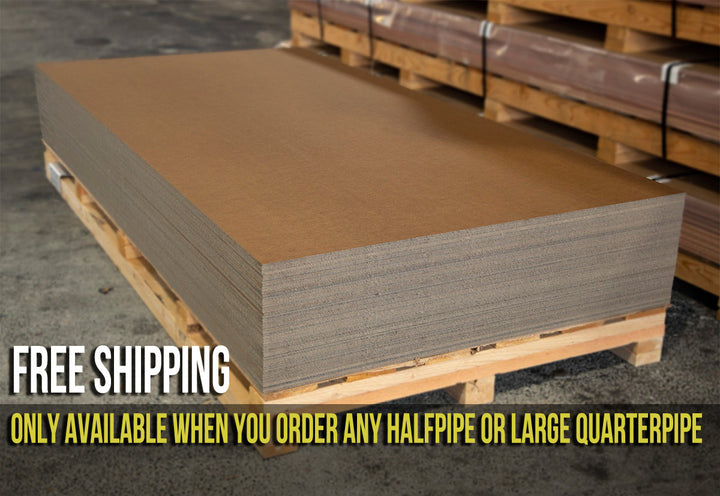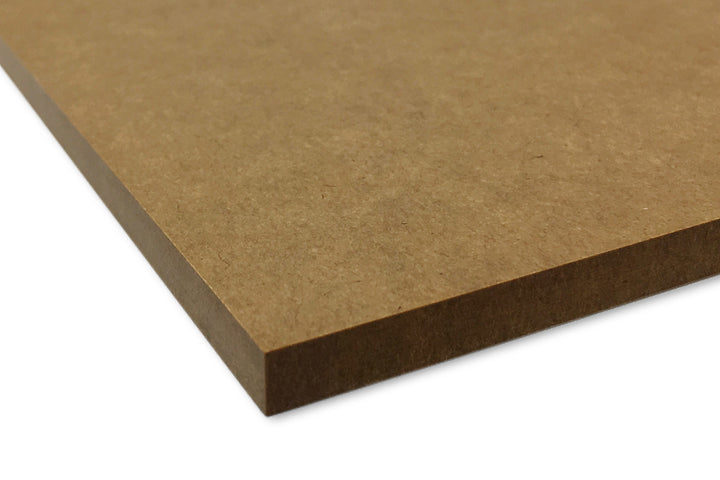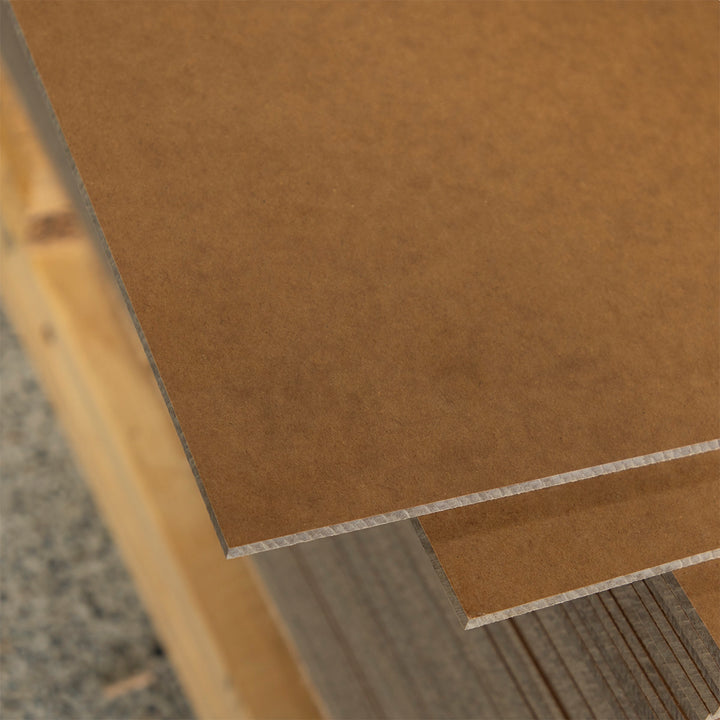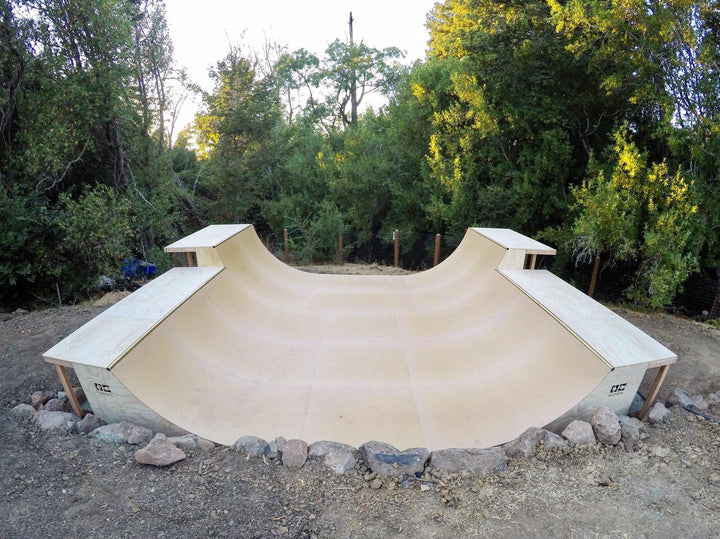 Pre-Drill Option: Get your Skatelite pre-drilled, pre-countersunk and cut to size for a small convenience fee. This special option is only valid for OC Ramps products (sorry DIY ramp builders). It takes the additional headache and hours of drilling away for a small convenience fee. This is well worth the service of having these sheets prepared for you and your new skate ramp.

** We use a 1/2" countersinking bit with 1/4" head screws **
Skatelite R50 is professional grade and super durable paper composite material. Designed for daily punishment from skateboarding, scooters, BMX, and roller skates. Skatelite Pro is an outdoor material used as a final skating surface for any skateboard ramp.
Skatelite R50 is an amazing product that generally will last many years without warping or bubbling. This supreme riding surface is weather/fire resistant and still holds up to the constant wear & tear of determined riders.
Get free shipping with any qualified Halfpipe or Quarterpipe ramp
*Shipping costs are subject to change upon product quantity & delivery address*
Naturally smooth and fast for less ramp rash and more speed
Incredibly durable with versions available for indoor and outdoor installation
An array of colors and sizes to suit your needs
Long-lasting logo/design customization available
Flexible and machinable
Maintains a safe temperature, even in the blazing sun
Fire-resistant and easy to clean, even from stubborn graffiti, pad scuffs and wax
Environmentally friendly and sustainable (read more here)
A trusted solution in the action sports industry for 20 years
Made in the U.S.A.
Fast and super strong, professional grade Skatelite R50 is the supreme riding surface for outdoor skate parks. The solid material is weather-resistant, fire-resistant and withstands the constant punishment inflicted by determined riders.
Specifications
Color: Natural Wood Tan
Thickness: 1/4"
Size: 4 foot x 8 foot sheet
Shipping Info
*FREE delivery up to $700 in shipping costs when Gator Skins 4'x8′ are purchased with an OC Ramps half pipe or large quarter pipe. 
Customers will be notified and are responsible for paying any remaining balance if the cost of shipping exceeds over $700. Shipping costs are calculated based on Item and location.
The internet has all sorts of terrible ideas as to how to quiet or dampen the sound of your skateboard ramp - in particular the mini ramps (or halfpipes).  
You may read about wives tales on using insulation, filling the coping with whatever, or add pillows and blankets behind the ramp.  We are here to clear the air….that is all nonsense.  
There are really only 2 suggestions to help quiet your mini ramp.
You can close up the back of your skateboard ramp with ¾" thick plywood.  This will eliminate the hollow sound significantly.  Again, don't read into the bogus information about filling in that empty space before you close it up with plywood.  It doesn't work.  Simply closing up the backend will help with the noise.  Some customers will get creative with it- we've seen several put hinges on the backend - making a custom door for storage, etc.  That is entirely optional to make use of the space.  But in terms of noise levels, close it up.


Also using a softer gel wheel is helpful to give you the incognito vibe your neighbors won't complain about while shredding your skateboard ramp. Generally the harder the wheel, the louder they hear ya coming! Many skaters have multiple skateboards with a different set of wheels, most prefer the harder wheels during normal street skating use & then at night we switch over to the gel softer wheels so your neighbor's can get their precious sleep & you can shred your heart out!  Not every skater likes riding a gel wheel.  There are many pros/cons.  For this conversation, the biggest pro for having a softer wheel is the reduced noise factor.  If you have neighbors that are goin to be a narc, just throw on the soft wheels!